Ito Corporation is the largest and oldest part of Ito Group. Headquartered in Tokyo, Ito Corporation provides access to Japanese engineering and manufacturers, including some of Japan's largest companies.
Ito Corporation started out as the Ito Chemical Works company, grew an international business that was not related to chemicals, spun that business off, and then reintegrated everything under the Ito Corporation name in 1991. We've grown a lot and changed a lot, but in the end we are still driven by the same focus on customers and technology that characterized our start in 1946. It takes a lot to survive more than 70 years as a company. It takes even more to do it with the stellar reputation for quality, professionalism, and integrity that are the hallmark of anything bearing the Ito logo.
Ito Corporation is the largest company within Ito Group and focuses on supplying our partners with the best technology and service that Japan has to offer. Our core commitment to do things right the first time is our own take on the twin Japanese traditions of responsibility and pride.
Do it. Do it right. Do it right now.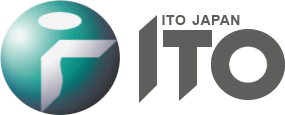 Tokyo Office:
1-6-3 Nihonbashi Bakuro-cho, Chuo-ku, Tokyo 103-0002 Japan
Tel: +81-3-3668-3290
+81-3-3668-3222
Email: itj@ito-group.com
Mito Office:
2467 Tsuda, Hitachinaka-shi, Ibaraki  312-0032 Japan
Tel: +81-29-272-7860
Email: itj@ito-group.com
President: Peter J Opdahl
Paid-In Capital: JPY50,000,000
Established: October, 1946
Mizuho Bank
Sumitomo Mitsui Banking Corporation
Shoko Chukin Bank
Amakasu Chemical Industries
APP Co., Ltd.
Chain We Machinery Co., Ltd.
Evonik Japan Co., Ltd.
Furukawa Bussan Co., Ltd.
Group Up Industrial Co., Ltd.
Hakkoh Denshi Co., Ltd.
Hayakawa & Co., Ltd.
Hayashi Pure Chemical Ind., Ltd.
Isho Vietnam Co., Ltd.
Konishiyasu Co., Ltd.
Kyoritsu Chemical & Co., Ltd.
Luceo Co., Ltd.
Miyako Roller Industry Co., Ltd.
Musashi Engineering, Inc.
Nippon Avionics Co., Ltd.
Nippon Graphite Industries, Ltd.
Ohashi Engineering Co., Ltd.
PA System
Ranktrust Co., Ltd.
Resonac Corporation
Sankyo Kagaku Yakuhin Co., Ltd.
Senai Co., Ltd.
Senju Metal Industry Co., Ltd.
Shin Heung Materials Inc.
Shin-Etsu Chemical Co., Ltd.
Taiyo Wire Cloth Co., Ltd.
Toya, K.K.
YES Co., Ltd.
ABLIC Inc.
Ajinomoto Fine-Techno Co., Inc.
Fujifilm Corporation
Hitachi Astemo, Ltd.
Hitachi Automation, Ltd.
Hitachi Building Systems Co., Ltd.
Hitachi High-Tech Manufacturing & Service Corporation
Hitachi, Ltd.
Lumentum Japan, Inc.
Molex Vietnam Co., Ltd.
National Institute of Advanced Industrial Science and Technology
NEC Platforms, Ltd.
Nidec Seimitsu Motor Technology (Dongguan) Co., Ltd.
Okuma Corporation
Panasonic Industrial Devices
Renesas Electronics Corporation
Saitama Shinkoh Mold Co., Ltd.
Seiko Instruments Inc.
Sharp Corporation
SII Crystal Technology Inc.
SII Printek Inc.
Sumitomo Electric Industries, Ltd.
Sumitomo Metal Mining Co., Ltd.
Tokai Rika Co., Ltd.
ULVAC, Inc.