Ito Group Holdings Pte. Ltd.
Ito Singapore is the parent company and headquarters of Ito Group. We are a global engineering, service and sales company that specializes in high precision assembly equipment used in electronics manufacturing. We operate in nine countries and has 15 offices worldwide.
We were founded in Japan in 1946. As our businesses became more and more global our president Peter Opdahl decided to move the group's headquarters to Singapore In January 2015. Singapore, with its world-class infrastructure became an appropriate strategic base from which to implement our growth strategies, as well as to manage and integrate our international operations more effectively.
Our office in Singapore is small, but growing. We manage the co-ordination of our businesses with global MNCs with their setups in various countries around the globe. We play a key role in helping these global customers manage their various international operations and counterparts, especially in kick-starting their new projects. This is a function which they appreciate highly.
We ensure that the group's operations are smooth and efficient. We evaluate and implement tools, processes and solutions on network, and operational efficiency within the group. With updated skillsets and future-ready capabilities among our wide-spread subsidiaries, we seek to ensure that we will maintain and enhance company and group connectivity and productivity. Trade functions are also carried out for the group, including the group's treasury function, like project financing for our global operations, etc.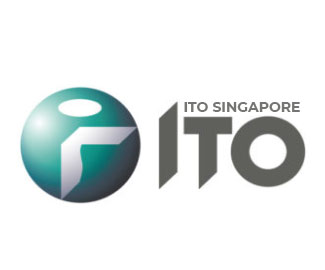 We handle sales in Singapore, Malaysia, Indonesia and Philippines. With the group's wide range of products, we seek to grow our business by developing matches between these products and what our customers require in the region. E-commerce is also playing an important role in B2B sales and marketing now. We have already embarked on selling some of our products on-line.
Do it. Do it right. Do it right now.
Ito Group Holdings Pte. Ltd. (Headquarters)
7 Purvis Street #04-01, Singapore 188586
Tel: +65 6200 3217
Email: igh@ito-group.com
The Hongkong and Shanghai Banking Corporation Limited
Mizuho Bank Ltd
Sumitomo Mitsui Banking Corporation
Oversea-Chinese Banking Corporation, Limited
Musashi Engineering, Inc
Nippon Avionics Co., Ltd
Ohashi Engineering Co., Ltd.
Showa Denko Materials Company, Ltd.
Policy on Conflict Materials
Ito Group Policy on Conflict Minerals
In compliance with Section 1502 of the Dodd–Frank Wall Street Reform and Consumer Protection Act, which passed Congress and was signed into United States of America law on July 21, 2010, Ito Group has implemented the following policy on the use of natural materials coming from the Democratic Republic of Congo or other areas where natural resource extraction fails to support human rights and environmental standards as laid out by the United Nations' Declaration on Human Rights, the ILO Core Conventions on Labor Standards, the UN Global Compact, the OECD Guidelines for Multinational Enterprises, or similar bodies.
Many products sold by Ito Group contain none of the minerals or mineral derivatives affected by this legislation, but for those products containing such materials, Ito Group has enacted the following procedures and standards to assure that no conflict minerals are used at any point in our supply chain.
1. Education. Ito Group will assure that suppliers are aware of the legal requirements and ethical implications of using materials that may be sourced in or near a conflict zone.
2. Documentation: Ito Group will obtain certification that suppliers selling us products containing tin, tantalum, tungsten, or gold are obtaining these minerals from foundries that have a comprehensive conflict mineral policy that prohibits them from sourcing from a conflict zone.
3. Publication. Ito Group will post this Policy on Conflict Minerals on its website and will make a copy of the Policy available for any supplier or customer who wishes to obtain it.
This policy was enacted as of July 22, 2013.
You may download a signed copy of our policy using the link on this page.
Ito Group Policy on Conflict Minerals