Ito Precision Technologies Limited
Ito Thailand has offices in Bangkok and in Chiang Mai, in the north of Thailand. Our commitment to quality is quickly apparent, as is our dedication to developing new solutions for medical device and electronic sensor assembly technologies. Our recent push into food processing is helping to expand Ito Group's ability to provide highly technical solutions to this growing field.
Ito Thailand was started in 2006 as Ito Group's first office in southeast asia. Initially focusing on Thailand's strong microelectronics packaging industry, Ito Thailand has grown to include a wide variety of sensor packaging, medical device manufacturing, general electronics, and now food processing. One area we are exceptionally proud of is our role as the first site for Ito Group's VEMS, or ""Virtual Electronics Manufacturing Service"" operation. This allows Ito Group partners to quickly select, qualify, and begin production at a physical factory by leveraging Ito Group's experience and engineering capabilities.
Ito Thailand believes that we do best when we try to be our best. Our goal in life is to be better than we were even just the day before, be it in our personal lives or our professional ones. Thailand is known for its beauty, its culture, and the ready smile of its people, but it is also known for its strength of character and the fighting spirit of muay thai. Partner with us and all of it comes to your side of the table!
Do it. Do it right. Do it right now.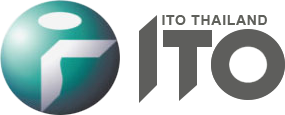 Ito Thailand handles all of Ito Group's activities in Thailand. Through our local offices we supply sales and technical support to our customers, and through our ACF and Laser Marker Applications Lab in Bangkok we offer design and advanced technical services, including prototyping, small lot production, process development, and failure analysis.
Bangkok Office
3656/7, Unit A, 3rd Floor, Green Tower, Rama 4 Road, Klongton, Klongtoey,
Bangkok 10110, Thailand
Tel: +66-(0)2-3673542
Email: ipt@ito-group.com
Website: www.itogroupthai.com
Chiang Mai Office
99/27 Moo 2, T. San Na Meng, A. San Sai, Chiang Mai 50211, Thailand
Tel: +66-(0)2-3673542
Email: ipt@ito-group.com
The Hongkong and Shanghai Banking Corporation Limited
ACI Laser GmbH
Hoya Candeo Optronics Corporation
Markem Imaje
Musashi Engineering, Inc.
Nippon Avionics Co., Ltd.
Ohashi Engineering
Showa Denko Materials Company, Ltd.
Quality and the Environment
Ito Thailand participates in various charitable events to help create a better world for all of us. Want us to join yours, or to partner with your company in an event?
Contact your local representative, turn the tables, and sell them the idea — You'll be surprised how open we are!