Ito Vietnam is Ito Group's main manufacturing center, with an office and factory near the Ho Chi Minh airport. We also have an office in Hanoi to serve the northern end of the country.
Vietnam is a growing center for electronics manufacturing, and Ito Vietnam has been a strong and steady supporter of the infrastructure needed for this industry to thrive. Our efforts have been rewarded with strong orders from local and multinational customers as well as by multiple awards from the Vietnam and Ho Chi Minh governments for developing a domestic technology base within the country.
Ito Vietnam takes pride in designing, manufacturing, and supporting a wide variety of standard and custom manufacturing solutions for precision assembly. We are the first company in Vietnam to be able to go from concept to delivery of world-class precision assembly solutions using entirely home-grown capabilities. This gives us a distinct advantage in our home country, but also one that extends to our deliveries across Southeast Asia, China, and India.
Vietnam's geography has meant that it has had constant contact with its neighbors, but it has always cherished its independence and Vietnamese way of doing things. At Ito Vietnam we know that our pride, our location, our desire to satisfy your requirements, and our technical capability will all combine to make us the best partner you have for manufacturing. We're a family here at Ito Vietnam, and we'd like you to join it.
Do it. Do it right. Do it right now.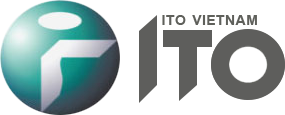 Ito Vietnam handles all of Ito Group's activities throughout Vietnam. And the Ho Chi Minh office is the biggest design center and manufacturing out of Japan and also our Head Office. But wherever your company is, our engineering team will be there to support your team in a timely and quality manner.
Ho Chi Minh City Office
204 No Trang Long Street., Ward 12, Binh Thanh District., Ho Chi Minh City 70000, Vietnam.
Tel: +84 8 35165959
Fax: +84 8 35263599
Email: ivn@ito-group.com
Hanoi Office
Fl 4, Ocean Park Building, No.1 Dao Duy Anh St., Phuong Mai Ward, Dong Da Dist., Hanoi, Vietnam
Tel: +84-8-3 521-8777
Email: ivn@ito-group.com
Joint Stock Commercial Bank for Foreign Trade of Vietnam (Vietcombank)
Mizuho Bank
ACI Laser Gmbh
Fuji Impulse Vietnam Co., Ltd
Fujimoto Sangyo Vietnam Co., Ltd
Hoa Hung Co., Ltd
Kiwa Industry Co., Ltd
Misumi Vietnam Co.,Ltd
Musashi Engineering, Inc
Nippon Avionics Co., Ltd
Ohashi Engineering Co., Ltd.
Ooyama Vietnam Co., Ltd
Sa Giang Trading Co.,Ltd
Shin-Etsu Chemical Co., Ltd
Showa Denko Materials Company, Ltd.
SMC Corporation (Viet Nam) Co., Ltd
STK Co.,Ltd – Machine Parts
Truong An Equipments Automation Co., Ltd