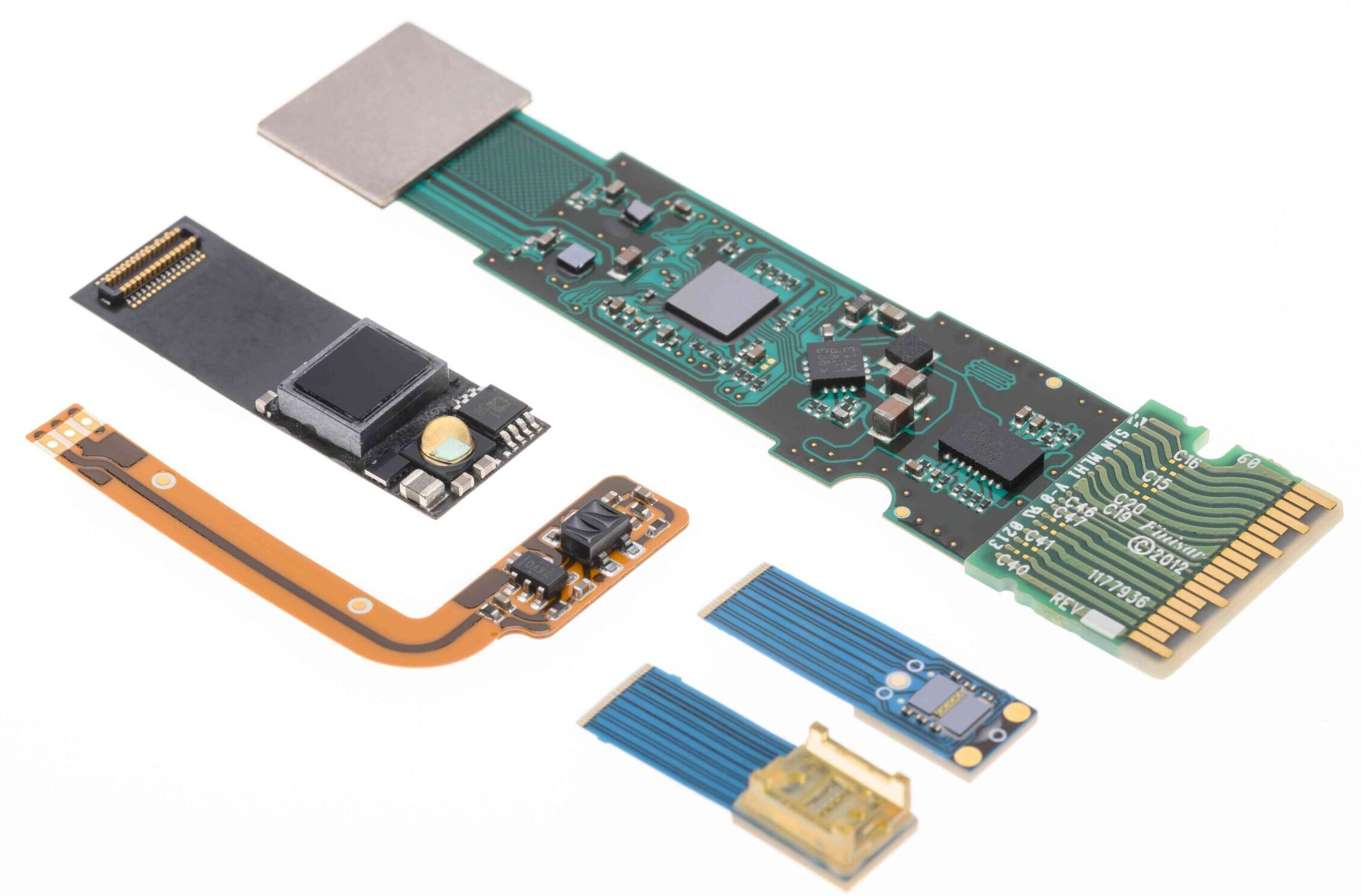 Custom Flexible Assemblies
Sold By:
Ito America, Ito China, Ito Europe, Ito India, Ito Japan, Ito Singapore, Ito Thailand, Ito Vietnam
Custom Flexible Assemblies
Electronic devices continue to increase in complexity. While shrinking in terms of size and weight, many technology companies have moved to flexible substrate assembly solutions. Ito Group has been on the forefront of this market trend. We have developed our technological offering and supplier network over the past 10+ years. A large variety of custom circuit board solutions are available, coupled with assembly processes to suit the needs of all kinds of electronics manufacturers. We are able to offer the most cutting edge technologies. Additionally, we have also developed our supply chain in a way to offer the maximum flexibly in terms of order quantity. We will happily support your product development from proof of concept to mass production. At the same time, we will be removing the headaches of managing multiple production partners over the lifetime of your product.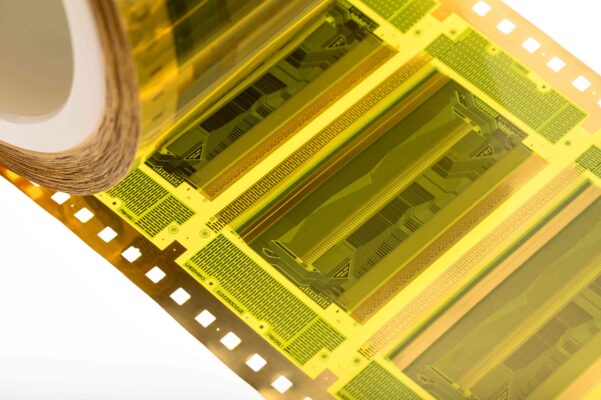 Flexible Substrates
At the core of every flexible assembly is a flexible circuit. Ito Group can offer custom flexible or rigid-flex circuits of all kinds. We use any combination of subtractive, semi-additive, and fully additive production processes to bring minimum circuit pitch to 16um in production. We employ state of the art in-line monitoring to ensure excellent circuit quality and thus signal integrity. Need something special or maybe a bare flexible circuit without any assembly? No problem! By combining offers from multiple factories, we are sure we will be able to make a proposal which suits your needs.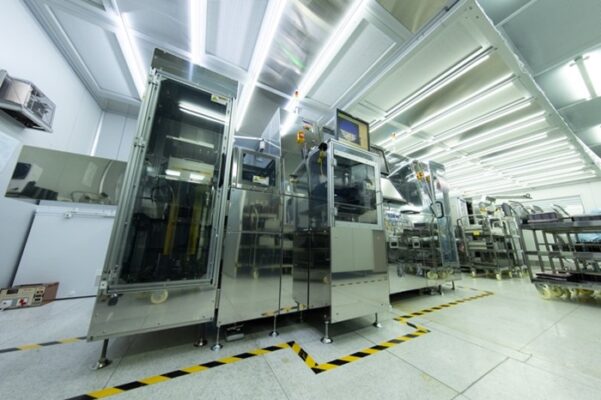 Assembly Solutions
Access to the ideal assembly technology is critical to your project's success. We have partnerships with numerous assembly houses with varied assembly technologies. Flip Chip, SMT, TCB, GGI, ECS, GBS, C4, CPB, ACF / ACP, NCF / NCP, COP, COF, FOF, FOG, COG, FOB, BOB, ZIF Connector Application and Stiffener Application, etc. Ito will select the best fit for your needs with these partners and manage the logistics. We will ensure the appropriate assembly technologies your product requires. Additionally, we will scale capacity as your demand increases or provide complete equipment-component-process offerings with local support, allowing you to bring the assembly in house when the time is right.
Value Added Services
We are not simply mixing and matching suppliers to suit your needs. Ito offers additional services which our partners are either unable or unwilling to provide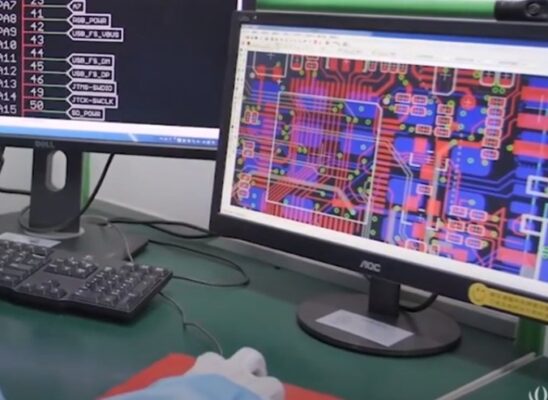 Layout Services and Design Review
Often our customers do not have a complete product design. This is no problem. Our team of experienced product design and assembly engineers will review your requirements. They will provide circuit layout services, design for manufacture feedback, and best fit component selection so your product can be fully realized.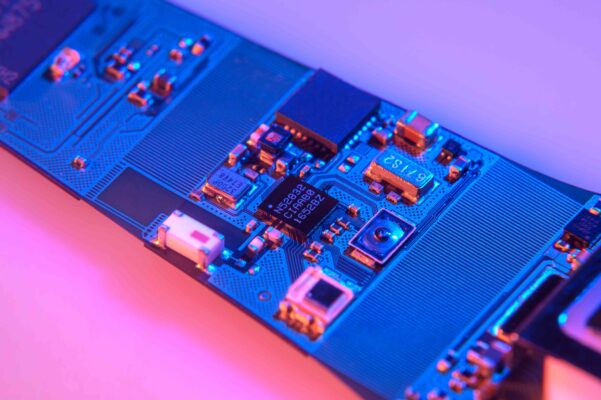 Component Sourcing
Obtaining the best fit component combination from multiple sources at a reasonable price is never easy, especially at low volumes. By working with Ito, you will be able to piggy-back your demand onto the other products Ito is already supporting. This will afford you better negotiation terms and access to supply which is normally reserved for the world's largest electronics manufacturers. Does your product require a proprietary IC solution? We can help there too. Not only can we supply such products with our wafer fab partners, we can also provide wafer processing and bumping services to match with your assembly processes.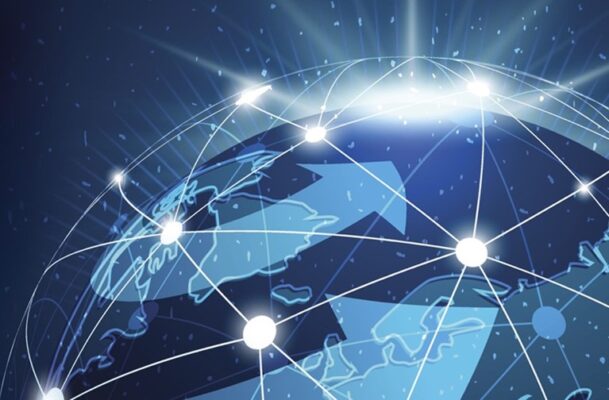 Supply Chain Management
Ensuring the right parts are in the right place at the right time is one of the largest challenges of globalized electronics manufacturing. Ito removes such headaches. We flexibly source your components, hold and manage stock of both parts and final products, and arrange logistics at every step in the supply chain. Need flexible payment terms or on-site stock? We can help there too.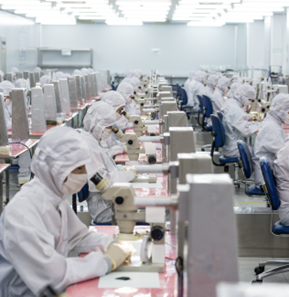 Testing and Inspection Solutions
Each of our partners offers best practice testing and inspection solutions to match their experience and unique know-how. 100% visual inspection? AOI? O/S testing? Custom functional testing solutions? Not only can we offer these processes, but we can also offer custom, automation solution to enhance productivity inline or at your facility.
We Will Support Your Product Success From Anywhere in the World
We are represented globally, and now have 17 locations around the world. There will be an office that is close to you to provide local support.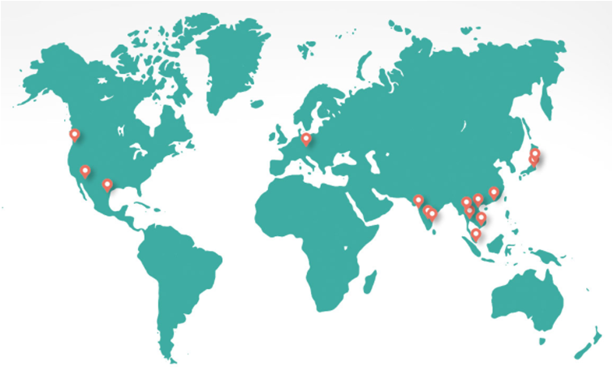 Contact Us Now