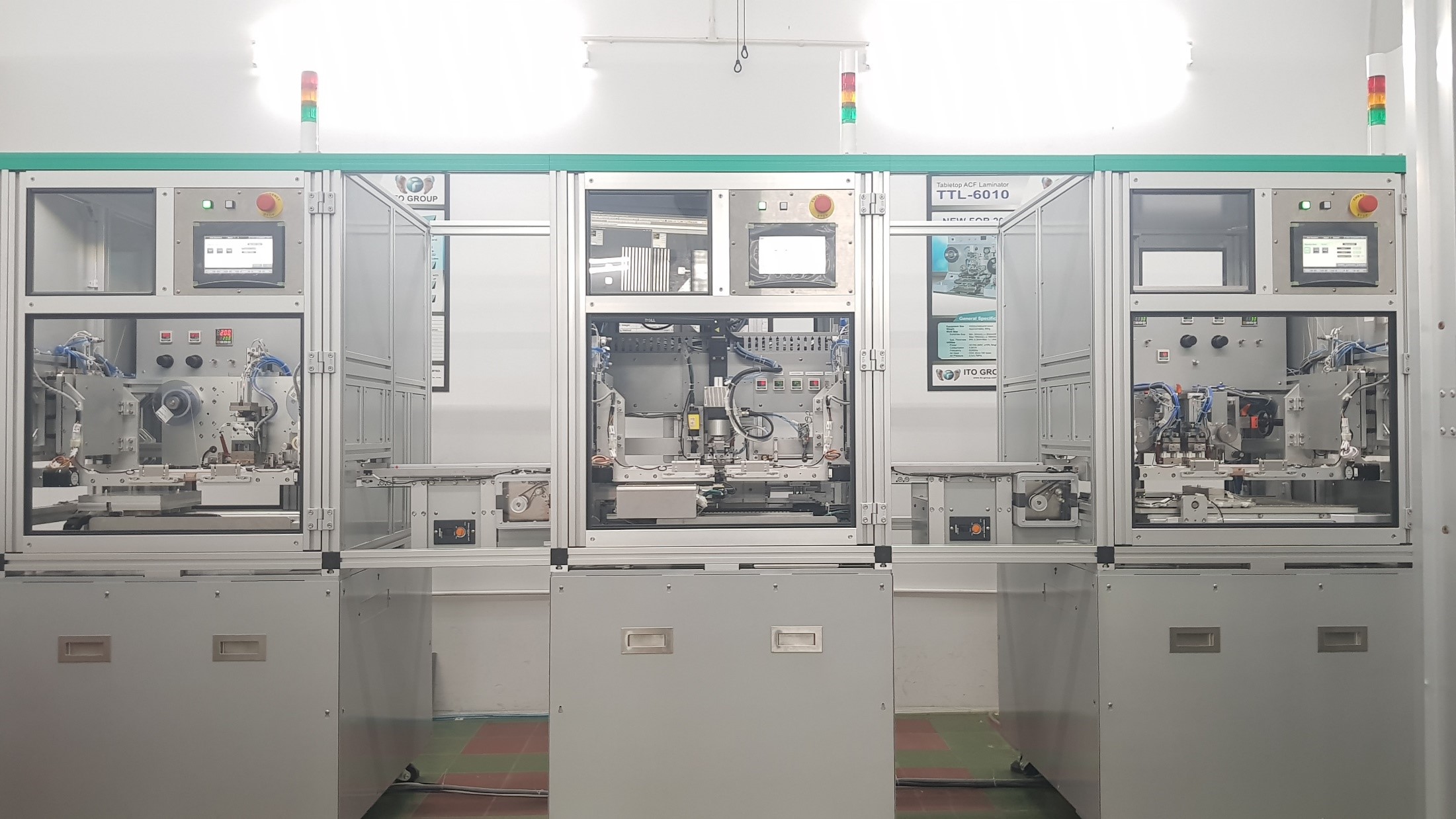 The V-Star Platform is a FLEXIBLE and GENERAL-PURPOSE automation platform for electronics manufacturing, especially smartphone assembly. Changeovers for other purposes are very easy, and extra features can be quickly added.
Key Technology Features:
Micro joining
Micro welding
Micro dispensing
Multi-material laser marking
High-precision movement
High-precision vision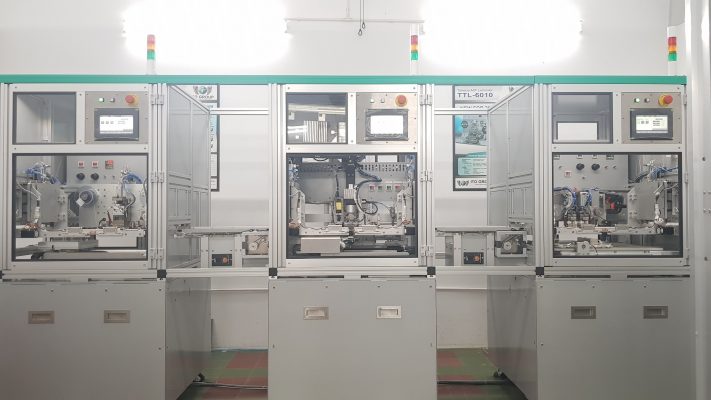 Advantages:
Below are how it works and how it benefits your factory in electronics manufacturing management.
1) Every machine in the V-Star automation platform is able work as a standalone machine and they can also be connected together as one fully automated line for electronics production:
The transportation method for products between machine-to-machine driven by Conveyor system
The actual machine stage is driven by high-precision XY motors which ensure the high-quality at the output.
The head unit (with or without rotation) is designed independently to be detached, and replaced by a new head
The head unit is flexible and can be integrated with many types of actuators, and equipment (such as cameras for visual inspection and vision system, barcode readers for traceability, etc)
The head unit can also be integrated with other technologies from third parties; such as AVIO welding head, MUSASHI dispensing head, ACI laser marking head, HAKKO Soldering head, etc.
2) Flexibility in production line configuration; such as 1, 1-1, 1-1-1, 1-1-1-1 or any configuration what is suitable for your output requirements.
3) Connect to other makers' machines via standardized communication protocols and standardized conveyor system; such as Ethernet TCP/IP, CC-link IE Field, Modbus, Serial.
4) There are 3 general purpose platforms in the V-Star line-up. Depending on each manufacturing purpose and desired quality, you can decide which platform you would like to use; 2-axes, 3-axes or 4-axes.
V2-3030: general purpose 2-axes platform
V3-3030: general purpose 3-axes platform
V4-3030: high-precision 4-axes platform
The V-Star automation platform – Front view
The V-Star automation platform – Left / Right view
The production configuration: V2-V4-V3 for a high-precision electronics assembly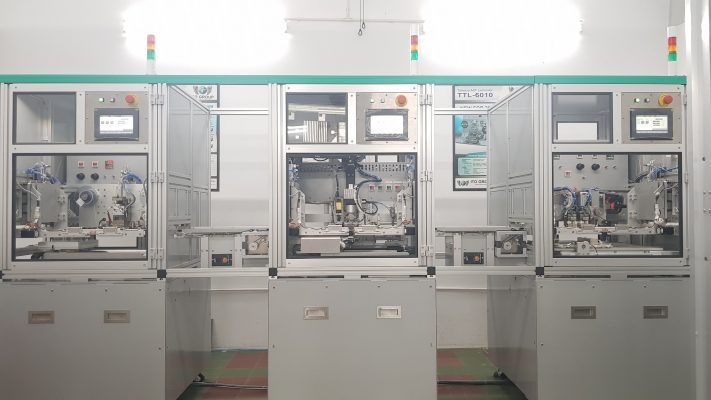 The V4-3030: High-precision 4-axes general purpose platform